We know it's out there, and I think deep down we all know it's wrong. Whether it's "vanity sizing" (labeling clothes as smaller to make women feel better about themselves) or "exclusionary sizing" (labeling clothes bigger so only a certain size woman can shop there) it's just plain wrong. Men don't have this problem. Their jeans are sized in inches. 36x30 would be a 36" waist and 30" leg. No catering to insecurity or, in fact, "labeling" of their bodies. Which brings me to my bigger bother, something I've come across more than a few times in my lifetime: women who define themselves by their clothing size. I'm not going to get in-depth into that, but hopefully this little foray into sizing discrepancies will shed some light on why we as women should feel silly ever saying "I'm a size ___" in any context.
Aaron and I went to Goodwill on Monday to look for cosplay parts. Goodwill is the best place to buy jeans because they have crazy variety and $5 price tags.
I walked into Goodwill wearing these
Size 10
jeans by Old Navy: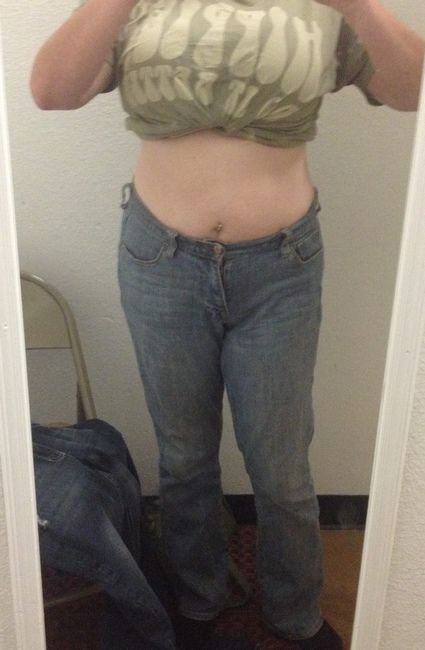 Great fit, love these jeans. They are a bit snug right after I wash them, but what isn't? lol
By comparison my "fat jeans" are a
Size 12R
(whatever that means) by DKNY: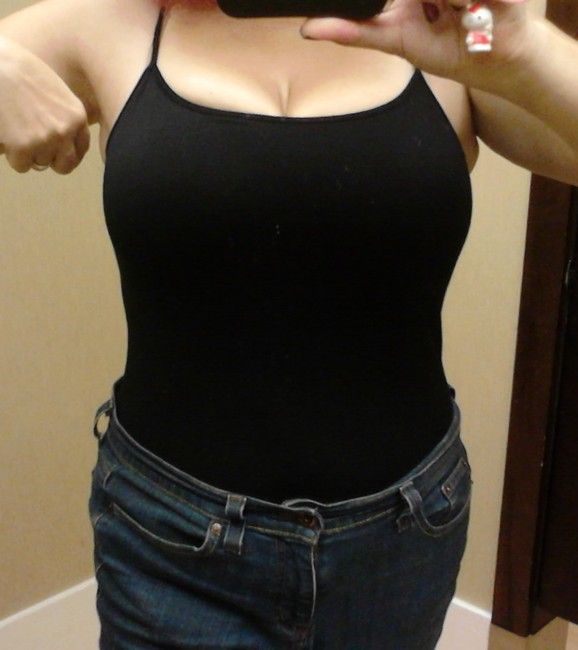 These aren't vanity "I feel a little bloated today" jeans. These are "from 25lbs heavier" jeans. (picture taken a few weeks ago) Now here's where it gets interesting.
Yesterday I tried on two pairs of jeans. I started with the bigger
Size 13
"super low cut" from... brand I forgot: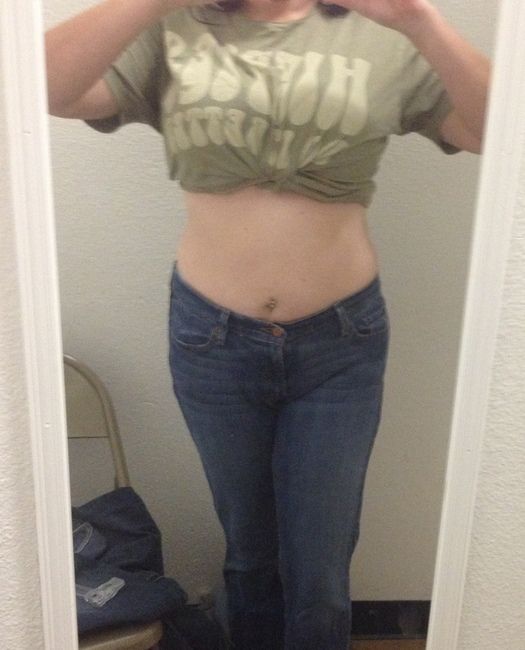 Because of the hip cut that I can't help but pull up to a modest position, these squished me terribly.
By contrast the
Size 12
from Rue 21: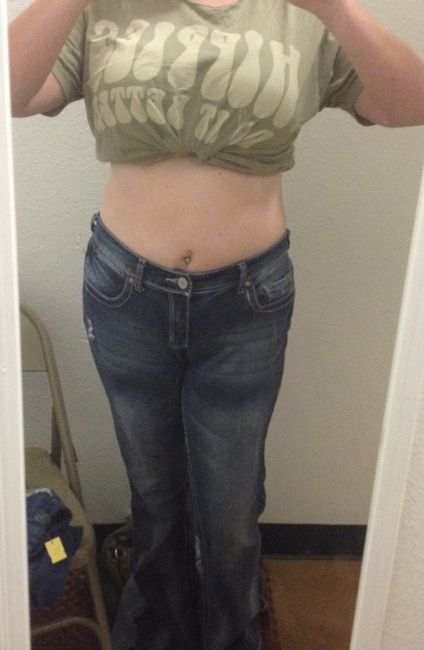 Fit much better.
So, what size am I? Well, that depends entirely on which jeans I grab in the morning. Whether my "top" size is S, M or L depends entirely on which shirt I grab. Does it matter? No. Does it define who I am? No. Does this arbitrary number
ever
cross my mind? Only after I've worn through a pair a need another. If last year's experience is any indicator these jeans will suit me just fine if/when I lose these last 10lbs so it doesn't
really
matter at all. It's okay to want to be healthy, it's okay to be proud of hard work, it's okay to love your curves and it's okay to be you. Whoever you are, whatever you look like. You're okay and no number on a piece of fabric can change or define you if you don't let it. Especially when the number doesn't mean anything to begin with.