Oh. My. Gawd! *dies* Sometimes there are colors that look great on everybody else, but then fall a bit short once you get them on your own nails. Right?
It's Alive
is, like, the complete opposite of that!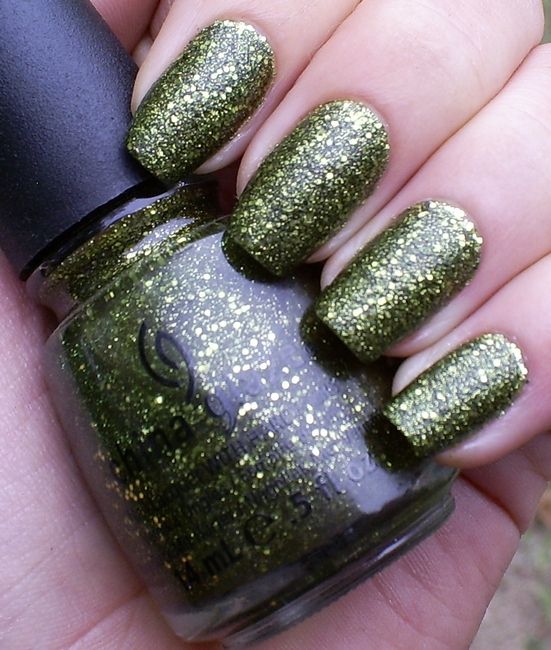 I'm
so
glad I waited until October to wear this! :D
It's Alive
is, like, a dark green-black base with small and medium lightish olive green glitters. Spooky-fab. Two coats and it did dry a bit bumpy.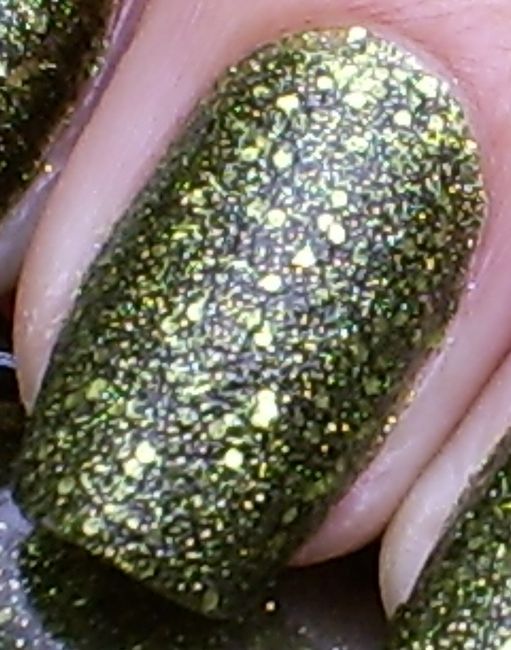 As soon as I saw it, I knew what I had to do. Stamping. I've used the fishnet design before for my
little purple sluts
mani, but the Bundle Monster fishnet is
different
. The other fishnet is more straight lines and they're a bit smaller. BM 209 is a little more open and organic looking.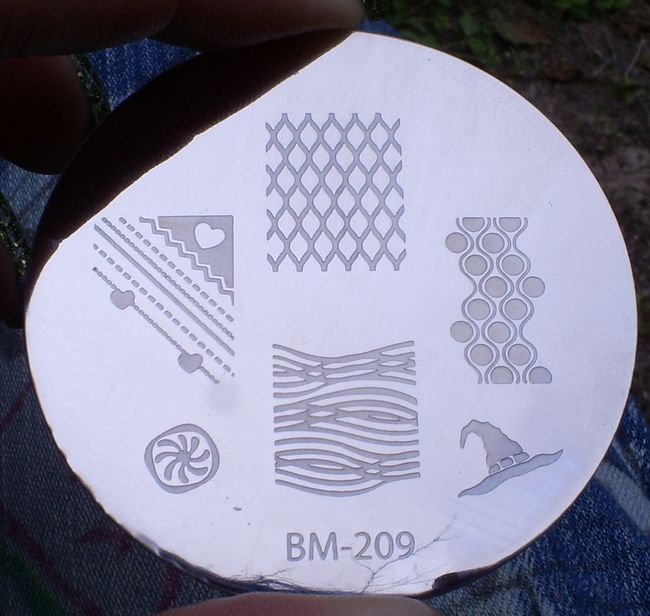 Perfect for snakeskin!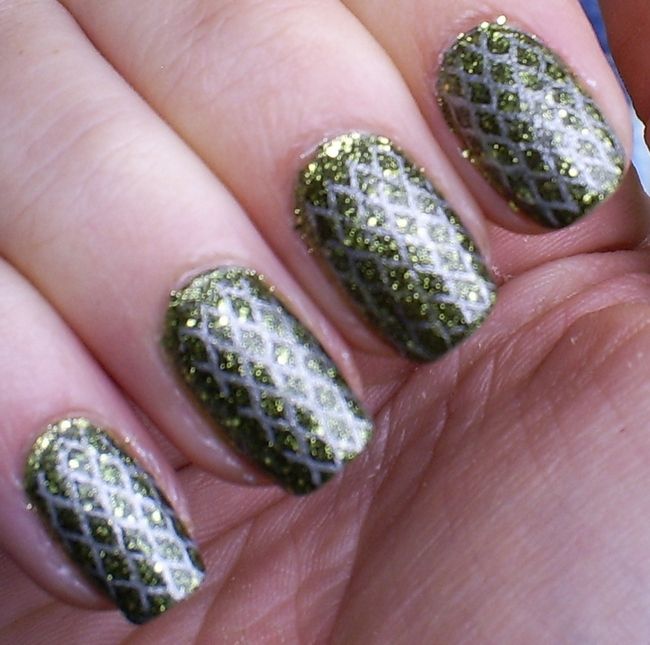 Love it!! These BM full nail designs are a
tad
bigger than some of my other ones, but... They're still not "long nail" big. I had a bit of issue with my left hand, so that's why I'm showing off my right. The nails are a bit shorter so the design didn't come up short quite as often.
Course that does just make me want the newest BM set even more. ;) Also, I believe it was Cheeky that just put out the huge plates of designs a few months ago? I heard those designs are pretty big. We'll see. Now to play blog-catch-up and see how hard
It's Alive
is to remove. lol Tomorrow I'm using one of Aaron's ideas for Metallic Monday so come on back and see what we've come up with!